Golden Knights' Round 2 Stanley Cup Playoff Tickets Now On Sale
If you're planning on watching the Vegas Golden Knights take on the San Jose Sharks in round 2 of the Stanley Cup playoffs, it's almost time to get out your wallets! Tickets for the general public go on sale on Monday, April 23rd, at 12:00pm PDT. Dates and times have not yet been announced, but Las Vegas will be hosting games 1 and 2 at T-Mobile Arena, with games 3 and 4 in San Jose. Games 5 and 7 will also be in Las Vegas, if those games are needed.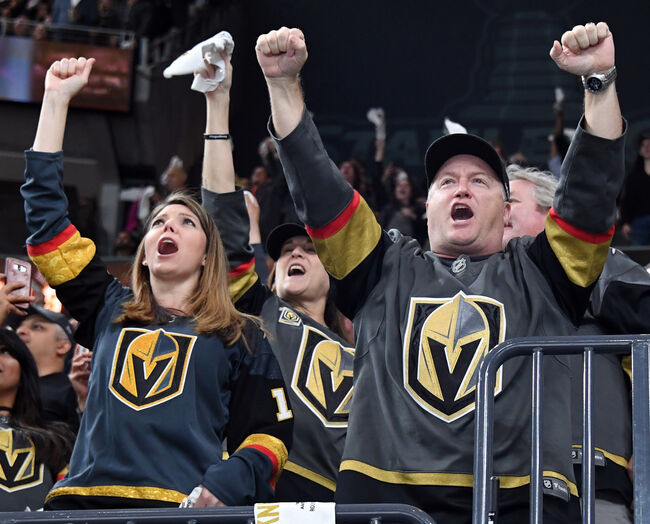 Tickets will be available in several package types:
If you're a Full Season ticket holder enrolled in "Knights Vow", not long after dates and times have been set you will receive your discounted tickets electronically via FlashSeats. You do have the option to sell your seats on StubHub, but choosing to do so means you will be charged standard member pricing.
If you're a Full Season ticket holder who is not a part of "Knights Vow", you're welcome to sell your tickets via StubHub.
If you're a Half Season or Quarter Season ticket holder, you will have access to a presale at a discounted single game rate.
If you're on the Can't Wait List, you will receive information on an exclusive presale.
For the General Public, you will have to wait until Monday, April 23rd, at noon PDT to purchase tickets (these tickets are non-refundable and non-transferable).
Additional information can be found on the Vegas Golden Knights ticket page.
Photo: Getty Images